Inspiration
I am really anxious and worried. Are there any Duas to help me?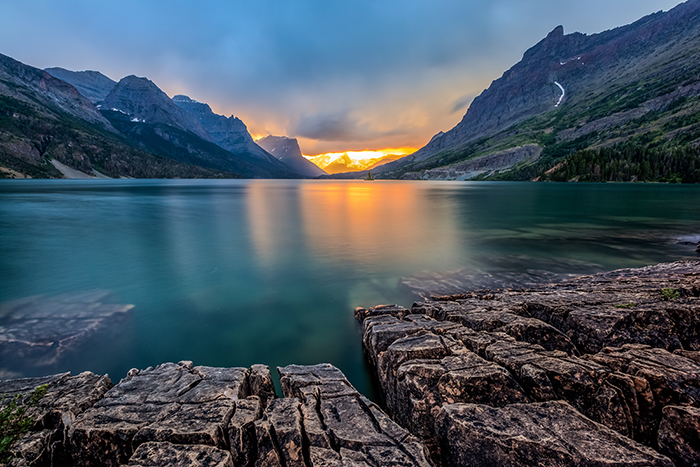 Answered by Shaykh Jamir Meah
Question: Are there any specific duas or Surahs I can recite to help me with my constant state of anxiousness, depression and paranoia that I have been feeling due to a multitude of heavy things and it's been weighing me down.I just need a way of easing my difficulties.

Answer: Assalam 'alaykum. Jazakum Allah khayr for writing into us.
If life gets overwhelming and we find ourselves always worried, then it's a good time to take stock of what is happening in our lives, looking to see whether things could be done better, and most importantly, assessing where our relationship with Allah is.
Reading the Signs
Everything in life has a language and it takes patient observation and reflection to understand the language of each thing or event. When the physical body starts to become run down and needs a break, it shows signs of fatigue in order that the person may stop and take a break so the body can recover. If it is ignored, the body keeps throwing up other signs, such as ailments, in order to be heard.
Similarly, the mind and the soul throw up symptoms of distress when something is amiss and needs fulfilling. When one has constant stress, anxiety, anguish, or a feeling of emptiness, it is because the mind/soul is yearning for something that it needs. Sometimes the need is to simplify or prioritise one's lifestyle choices, or one needs fulfilling intellectually, or one needs to connect spiritually, or perhaps all of these. It is because of these feelings that we so often turn to temporary 'worldly' solutions, such as food, wealth, entertainment etc. to fill the void.
Relationship with Allah
Of course, there is nothing more important than assessing one's relationship with Allah Most High, as He is the One who has control of our affairs and the only One to change them.
Ensure the following:

1. That you are fulfilling your duties to Allah, particularly your daily prayers.

2. That you are avoiding sins in private and in public.

3. You have a daily reading of Quran each day, ideally with a translation if it is needed.

If possible, try to:

1. Wake up for Tahajjud, even for 10 minutes, pray two cycles of prayer and supplicate to Allah to lighten your burdens and ease your heart.

2. Depending on the causes of your conditions, seek out beginner courses on Islamic studies such as 'aqidah, fiqh, seerah, and tafsir. It important to learn the religion properly, as knowledge shapes one thoughts and make one's heart firm in one's belief in Allah and the knowledge that he is the sole Doer of everything that happens to us.
Supplications
Recite the following supplications after each prayer and at Tahajjud time:

اللّهُـمَّ رَحْمَتَـكَ أَرْجـوفَلا تَكِلـني إِلى نَفْـسي طَـرْفَةَ عَـيْن، وَأَصْلِـحْ لي شَأْنـي كُلَّـه لَا إِلَهَ إِلَّا أنْـت


O Allah, I hope for Your mercy. Do not leave me to myself even for the blink of an eye. Correct all of my affairs for me. There is none worthy of worship but You. [Abu Dawud]


اللَّهُمَّ إِنِّي أَعُوذُ بِكَ مِنْ الْهَمِّ وَالْحُزْنِ وَالْعَجْزِ وَالْكَسَلِ وَالْبُخْلِ وَالْجُبْنِ وَضَلَعِ الدَّيْنِ وَغَلَبَةِ الرِّجَالِ

O Allah, I take refuge in You from anxiety and sorrow, weakness and laziness, miserliness and cowardice, the burden of debts and from being overpowered by men. [al Bukhari]

اللَّهُمَّ لَا سَهْلَ إِلَّا مَا جَعَلْتَهُ سَهْلًا ، وَأَنْتَ تَجْعَلُ الْحَزْنَ إِذَا شِئْتَ سَهْلًا


O Allah, there is no ease except in that which You have made easy, and You make the difficulty, if You wish, easy [Ibn Hibban]

It is reported that Asma' bint 'Umays (may Allah be pleased with her) said, 'The Messenger of Allah ﷺ said to me, "Shall I not teach you some words to say when you feel distressed?


اللهُ اللهُ رَبِّ لا أُشْـرِكُ بِهِ شَيْـئاً


Allah, Allah, my Lord, I do not associate anything with Him [Abu Dawud]
Action
There are many ways to go about relieving anxiety and stress. I will try to mention the most useful:

Expressing your thoughts: First, it would be helpful to sit down and get all the thoughts and anxieties expressed outwardly. This is the first step in clarifying what is wrong. Expressing the concerns outwardly distances one from their own thoughts so it is possible to get some perspective on the issues. It also allows one to trace more clearly what is going wrong and what can be done, and to make positive and constructive changes.
One can do this by first writing down all the things that is on one's mind, in no particular order. Then categorise them into groups e.g. family, work, relationships, personal etc. Then go through each one and try to identify what it is that causes the worry about that particular thing.
Next to it, write down all the possible solutions within your control, including what could be done to simplify the issue. For things out of your control make a separate list and next to these, write down any ideas of people who you can consult regarding the issue for advice, such as parents, close friend, local scholar, or even a therapist.
Once you have done this with all the issues, try to put each in action one by one. Of course it may not be possible to resolve all issues so simply, and the anxieties and paranoia won't disappear just like that. but it's a good start and having it all written out means you can refer to it when you feel overwhelmed and remind yourself of the solutions.
Therapies: If the above does not work, it may be useful to seek treatment for a while, as this will again be way to express your thoughts outwardly, and perhaps gain some perspective. Constitutional homeopathy or other holistic therapies should also be very useful, particularly if you suffer from depression and paranoia and natural, valium medication is needed.
Included in therapy is ensuring you are getting adequate exercise and nutrition. You may want to try simple meditation or relaxation techniques (see below for book reference).
Please also seek out the company of good friends, and not spend too much time alone. Joining hobby clubs and other team activity groups may be a good idea, if possible.
May Allah grant you the very best of states and tranquillity of mind and heart.
Warmest salams,
[Shaykh] Jamir Meah
Checked & Approved by Shaykh Faraz Rabbani.
Proudly brought to you by Seekers Guidance, read more here.
Since You're Here… we have a small favour to ask.
In these extraordinary times, millions rely on HOTD for daily uplifting & inspiring content. Established since 2009 and with your kind support we've seen readers elevate their Imaan & strive for better on a daily basis. We're committed to keeping our content freely available and open for all readers. Every contribution, however big or small, makes a difference and help us spread knowledge to millions daily
HOTD is something special, it's a place where people can come to be inspired, to renew their faith, to learn and share knowledge, to fall in love with our faith and also our Prophet (peace and blessings be upon him and his family).
All content on HOTD is free. We believe what we do in this life builds for the next one and we work tirelessly with the aim to please Allah and inspire the global Muslim community as
well as providing information and inspiration for anyone interested in Islam. We simply cannot do this without your support and your support helps us continue our services.
If there were ever a time to join us, it is now. You can support HOTD and help sustain our future. Support Hadith of the Day and make a one-off donation or give regularly from as little as £10 a month Jazak'Allah Khayr – whatever you donate will come back to benefit you Insha'Allah as whatever is spent in the way of Allah is an investment in the future and the next life. Thank you.