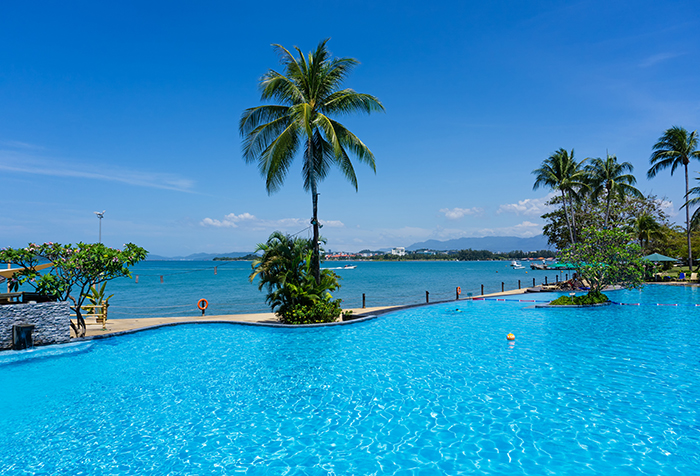 I have been living in the Arab world now for almost 3 years. There are some really taxing things here, tiring and frustrating to say the least. But there are also some exciting and uplifting things that keep me going throughout the days. And then, there are the hidden gems. The things that can be overlooked without a second thought, yet if they are given a second thought, they require a third and a fourth thought for one to even begin to benefit from their beauty. It is those things that get me time and time again. It is those things that take my breath away and leave me thankful for being placed in the position that I am in, living in a place where I do not always fit in or feel at home. One of those hidden gems can be found in the phrases that are oft repeated, with little thought, on a daily basis. There are many that could be spoken about, like the wishing of "na'eeman" [lit. blessings] when a person takes a shower or cuts their hair. Like the prayer of "kulli sana wanti tayyiba" ["may every year find you well"] on any happy occasion that occurs yearly. But my favorite has to be one that carries behind it a great story of a great man whom I recently read about, and after reading his story in the tafseer [exegesis] of Ibn Ajeeba, the oft repeated phrase "Ya sabr Ayub" ["O patience of Job"] has never been the same again.
It would be best, before diving into the gem-filled story, to give some information on when this phrase, in the Arab culture, is used. It is used mainly in two situations: 1) When a person is going through something very taxing and is wishing for an intense amount of patience to be poured into them, as a prayer and 2) when a person witnesses someone being ever so patient and is impressed by their firmness upon this patience. Naturally, after hearing that, one would assume that this story is about to be really great and I assure you: it is. The key here, however, is that something very important is done while reading this story: don't just read it as a work of fiction or non-fiction. Read it as if this story is about you. Read this story as if you have temporarily stepped out of your own shoes, and into those of this amazing man, Ayub, and try to actually feel what he must have been feeling. And with that, all that is left is for me to begin:
Ayub, `alayhi as-salaam (peace be upon him), was a great man and Prophet of the Lord many years ago. He was blessed with many great gifts that surpassed what others around him had been given. He had money in amounts (and some say types!) that surpassed those that were around him. He was given great amounts of land as well as many animals to graze on this land, and these animals varied in types and were of very high quality. He was kind and giving to the poor, he used to care for the widows and the orphans, he would be generous with his guests and accept any traveler into his home. He did all of this as an act of gratitude to God for giving him so much. This is something very unique to note, as for when a person is given such great wealth and great gifts, Satan then tries very hard to get him to be greedy and ungrateful. Satan tries very hard to get the person with such wealth to belittle that which has been given to him, or to become arrogant and not spread the wealth to those who may be in need of it. Satan however, was unsuccessful at whispering into the heart of Ayub (as) with regards to all that he had been given.
It is said that Satan heard the angels in the heaven praising Ayub (as) for all that he had done and was doing. Upon hearing this, Satan felt a twinge of envy (hasad) towards the state of Ayub. Satan, being one who acts upon these twinges of envy immediately, went and pleaded to the Lord of the heavens about his state. He complained to God: "O my Lord, you have blessed your servant Ayub, so he had thanked you. You have removed from him any affliction so he has glorified you. You haven't allowed any hardship to befall him, but if you did then surely he would be an ungrateful servant." This was a plea from Satan, and at the same time he was taking a shot at the honor and actual piety of Ayub. He asked God to just give him the ability to afflict Ayub with some hardship, and he told God that He would see the gratefulness of Ayub dwindle away. God then allowed Satan to have control over the wealth of Ayub, and nothing else—allowing him to afflict Ayub. At this Satan was joyous. He called together his troops of jinn and told them the "great" news. One of his troops said that he had been given the power to send storms of fire upon anything, and if Satan gave him permission, he could burn all of the wealth of Ayub by burning his lands. Satan agreed, and sat back and watched his troops burn down the wealth of Ayub. Once this was all over, Satan came in the form of one of the service hands of Ayub, dramatically recalling all that happened to the wealth of this Prophet. Telling him that God had allowed for his wealth to be destroyed. Ayub (as), with complete grace and gratefulness, informed Satan in the form of man, that God was the original giver of this wealth, so God could do as he pleased with this wealth.
Satan now was hit, not only with pangs of envy but also, pangs of despair. He had been sure that had this man who was so blessed, had some of his blessings taken away, he would break. He would not be such a great servant. But Satan, unlike many of us humans, does not give up that easily. When he has a goal, he does everything he possibly can to get to that goal. He went back to his troops for a brainstorming session. One of his troops had another idea. He informed Satan that he had been given the ability to blow harsh winds that would kill any animal that heard this wind. Satan jumped on that idea and sent him to kill all of the living animals that were left on the burnt grounds of Ayub. After all of his glorious animals had been killed, Satan appeared to Ayub as a different man, again telling him of what happened. He informed Ayub that the Lord that he had been worshipping for so long had killed all of his animals. Again, Ayub (as) with pure patience and love for God, replied that God was the one who had given him the animals in the first place, so He could do as He pleased with them.
Satan was hit again with deeper despair, feeling that he was certainly losing his grip on the battle that he had been fighting. Satan returned to God, again with another plea. He argued that God had blessed Ayub with his own health and the health of his children (some say he had 10 children), and this is why Ayub was still holding on, gratefully. Satan assured that if this was removed then Ayub would not remain a grateful servant and that his gratefulness was not based on Love but of contentment with that which had been given. Satan then requested to be given the ability to take away the children of Ayub to prove his point. God granted him this permission. Satan returned to the home of Ayub, and destroyed the home of Ayub, killing all of his children. He then appeared to Ayub as the teacher of his children, limping, as if he too had been hurt in the destruction. He then recalled for Ayub the detailed deaths that his children had faced, making certain to put emphasis on the pain that they may have felt. Ayub was instantly struck with sadness for his children. He fell to the floor and began to pour dirt over his head. Satan rejoiced, finally he had made Ayub be ungrateful. But after an instant, Ayub (as) realized what he was doing and looked up to his Lord, asking for forgiveness and returning to his state of patience. God instantly forgave Him, as He is The All-Forgiving.
Satan was furious. He felt that he had finally won, that finally this man that seemed to be over flowing with patience and gratitude had finally cracked. And before he could even rejoice, Ayub (as) returned to His Lord and His repentance was accepted. His sin was erased. (Take note at the Mercy of God. Take note at the persistence of Satan). Satan went back to God, again despairing and willing to try anything. He told God that the only reason that Ayub was so thankful and so obedient was that he had the most important thing, his health. Satan pleaded with God to allow him to take that away, to prove once and for all that Ayub was not, in his essence, an obedient servant. God allowed him this, but this time with some very important conditions. God allowed him to have rule over his body and health, but he was unable to touch two things: His tongue and his heart.
Satan descended down to Ayub and found him in prostration. He blew through his nose a wind that touched his entire body. It caused him to itch, with no relief. He itched his entire body with his hands, then with tools. The tools were so rough they tore at his skin, but the itch was so strong that he could not stop. His wounds began to fester, to be infected, and to even attract bugs. All of the people in his community who loved him so much began to look down upon him, unable to stand to see his appearance nor smell the stench of infected wounds. They kicked him out, ignoring all the good that he had done for him before. Everyone left him. Everyone. Except for one person, his wife. She cared for him in the trash dump that he had been cast to. She took care of him, and was his companion as much as she could. After much time she began to plead with him to ask God for help. I mean why not, he was a prophet. He in turn asked her how long they had lived in wealth. Her reply was 8 years. He then followed up with asking how long he had lived in sickness; she informed him that it was seven. His reply was that he was too embarrassed to ask God to heal him, if the time of ease overcame the time of hardship.
Satan, in his final attempt, appeared to Ayub's wife. He told her that he (Satan) was the Lord of the world and that the reason why her husband, Ayub, had been afflicted for so long, was that he turned away from the lord of the earth and looked only towards the Lord of the Heavens and the Earth. He told her that if Ayub were to "simply" make one prostration to Satan, then he could be restored to health and wealth. Ayub's wife returned to her husband and told him what had happened. Ayub was furious. He knew exactly who she had spoken to, and was angry that his wife had spoken to Satan and that she had tried to act upon his words. She couldn't take his anger, and she left him as well. Now Ayub was completely alone, with reference to human companions. He turned to God and made the famous du'a that we hear time and time again "Lord hardship has afflicted me, and you are the most Merciful of the merciful." Ibn Ajeeba here says something interesting. He says that the hardship that Ayub was speaking about was that Satan had conspired against him to get him to prostrate to him (Satan). (Why is this the hardship? Because it is said that if we understood the true essence of sickness, we would know that it is an immense gift from God.) God immediately responded to the plea of Ayub and instructed him to go to the nearest water source and bathe in it. He did so, and was returned to his complete health and beauty. His wife, shortly after, returned looking for her husband. She found a handsome healthy man in his place. She asked him if he has seen a man that was rotting and in pain. He laughed and said, "It is me, I am Ayub." She wouldn't have believed him except that she recognized his laugh.
Ayub—not an angel, a man. He (as) went through an immense trial, and looked only at God. A man that God used to lay down a map for us to follow when we too are in pain, in sickness and in distress. Of course we don't always react this way. Of course it may be harder at times to let go and let God. But what we can do is look to him as an ultimate goal. We can use his name when asking God for patience. We can strive to be as close to Him as God will allow. And whenever we are in hardship, we can know that we have someone to relate to. We have someone who went through pain and anguish, and we can see that even in the worst of situations, God can instantly redeem us and make everything more than perfect. May God grant us the Sabr of Ayub in the smallest of matters and the largest of matters.
"Lord, hardship has afflicted me, and you are the most Merciful of the merciful."
Proudly brought to you by Virtual Mosque, more Virtual Mosque can be found at https://www.virtualmosque.com/personaldvlpt/overcoming-hardships/ya-sabr-ayub/
Since You're Here… we have a small favour to ask.
In these extraordinary times, millions rely on HOTD for daily uplifting & inspiring content. Established since 2009 and with your kind support we've seen readers elevate their Imaan & strive for better on a daily basis. We're committed to keeping our content freely available and open for all readers. Every contribution, however big or small, makes a difference and help us spread knowledge to millions daily
HOTD is something special, it's a place where people can come to be inspired, to renew their faith, to learn and share knowledge, to fall in love with our faith and also our Prophet (peace and blessings be upon him and his family).
All content on HOTD is free. We believe what we do in this life builds for the next one and we work tirelessly with the aim to please Allah and inspire the global Muslim community as
well as providing information and inspiration for anyone interested in Islam. We simply cannot do this without your support and your support helps us continue our services.
If there were ever a time to join us, it is now. You can support HOTD and help sustain our future. Support Hadith of the Day and make a one-off donation or give regularly from as little as £10 a month Jazak'Allah Khayr – whatever you donate will come back to benefit you Insha'Allah as whatever is spent in the way of Allah is an investment in the future and the next life. Thank you.